"Breaking Down the Barriers of Proprietary Protocols"
ACS Controls offers it's customer a wide range of innovative, intuitive products for the Integration of HVAC, Security, Building Automation, and Process Manufacturing systems. Our customers are connecting to their information via the Internet, Fast Ethernet, or LAN Networks that span both distance and communications protocols.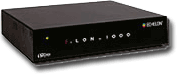 Integration solutions include the latest technologies such as Echelon's "LonWorks", an open protocol technology that enables end-users to remotely connect, monitor, control, sense, and diagnose intelligent devices. Most equipment manufactures offer their products with LonWorks interfaces, making integration simple for the end-user and keeping costs low.

In addition to open protocol systems, we offer the INET Seven Integration system which takes advantage of tried and true legacy technology and couples it with the ability to integrate with open protocol systems such as LON. Grouping Security, CCTV, Badging, Elevator Control, HVAC, Lighting, and After-hours Control Management all under one system.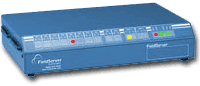 Field Servers
Some systems were never meant to talk to one another. For these applications we offer Field Server technologies for the integration of communication protocols into your preferred protocol. We offer LON, BacNet, ASCII, I/NET and Modbus RTU applications, but these protocols are only but a few of the languages available to our clients. If you need to communicate with a proprietary system, ACS Controls has the field experience to tackle most any project that you might have.
If you need your networks to talk, give us a call today at
(916) 454-7900


ACS Supported Protocols
LonWorks® - Serial - Ethernet
LonWorks® - Ethernet
MORE

Available Gateways

Alerton
Allen Bradley
American AutoMatrix
Andover Controls
Automated Logic
Carrier
Circon
Cleaver Brooks
Delta Controls
Echelon
Edwards
ES-USA
General Electric
Honeywell
Johnson Controls
Liebert
Mammoth
McQuay
Modicon
Siemens
Square D
TAC-Americas
Trane Company
Veris
Wonderware
York